Major League Baseball (MLB) has expanded its rights agreement with Tencent in a deal that will see the Chinese media giant broadcast games from the North American baseball league in several Asian markets.

The three-year contract, which runs until the end of the 2023 season, will see Tencent continue to live stream MLB games in China and - for the first time - in more than half a dozen Asian territories on its international over-the-top (OTT) platform WeTV.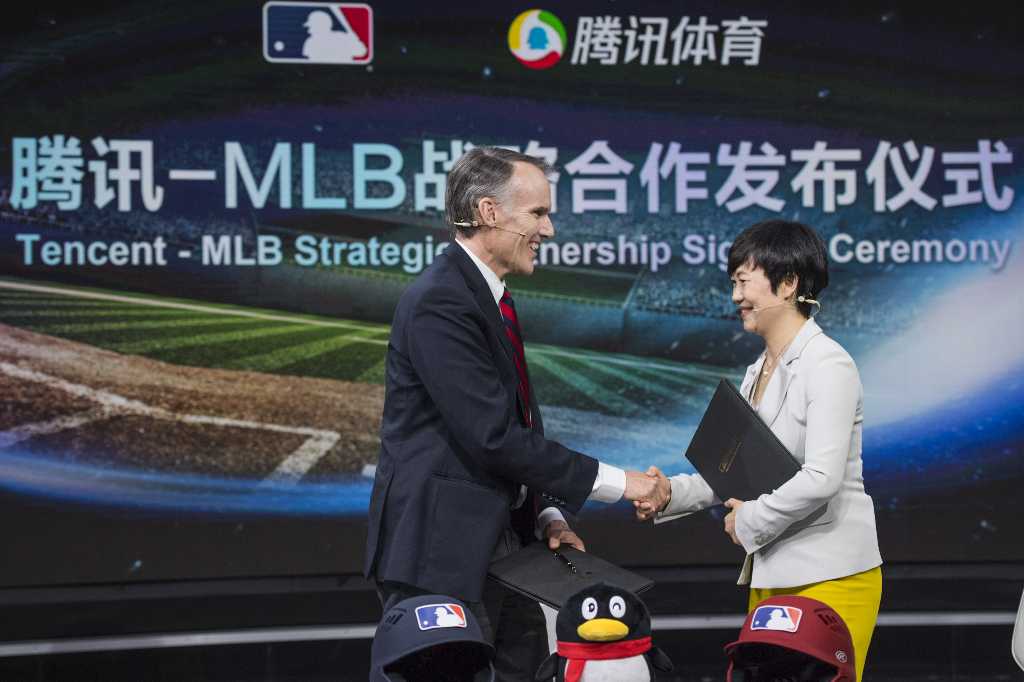 South China Morning Post pointed out that MLB has replaced the NBA as the "latest sporting battleground" after announcing it is building a more significant presence in communist China with a new deal with Tencent, among other deals.

Tencent's rights to MLB coverage includes more than a dozen countries and regions, including Thailand, Indonesia and Malaysia, according to China News. The deal includes live coverage of at least one game per day throughout spring training, the regular season, playoffs, and the All-Star Game.

The regular season slate will see Tencent stream games on Wednesday, Thursday, Saturday and Sunday as well as the All-Star Game, the Home Run Derby, and every game of the post-season and World Series. The digital platform will also broadcast a series of MLB highlight shows including MLB Best, MLB Video Clips and a Chinese version of This Week in Baseball.

Tencent vice president Caitlyn Chen said: "In recent years, baseball has developed rapidly in China, which wouldn't happen without MLB's dedicated promotion in China for over a decade. In the future, with the advantage of Tencent's production and broadcasting, refined operational excellence and powerful social platforms, we will bring the attention to MLB and baseball in China to a new level."

Tencent and WeTV's MLB coverage includes at least on live game per matchday from the regular season, as well as spring training games, All-Star Games and the playoffs. Shoulder programming will also be broadcast, including content from MLB players and influencers.

Tencent became MLB's official digital broadcasting partner in China in 2018, when it secured an exclusive contract to live stream 125 games a season.

Just like American pro sports, China has not been above using its relationships to push its politics. In 2019, Tencent stopped airing the NBA's games when Houston Rockets GM Daryl Morey tweeted his support for the pro-democracy movement in China-controlled Hong Kong. The NBA apologized to China, but the apology did not bring the country's streaming service back to the fold for nearly a year.

For WeTv global fans, they may want to find the best place to Top Up WeTV VIP with lowest price! Z2U.com is the leagal and safest website to recharge WeTv Vip Subscription service. We promise that our WeTV VIP Price in USA, Malaysia, Indonesia, Philippines, Singapore, India, Thailand, Vietnam are the lowest ever! The places where users buy WeTV VIP will generally be the site with the most users, for a number of reasons. One of which is that more sellers means more competition, which in turn, means lower prices as sellers compete to make sales. And that is the reason the wetv vip subscription price is 30% cheaper than our rivals! If you buy our WeTv premium membership, you will get your own WeTV VIP Account and watch the shows on WeTv freely! By the one, we offer 1 Month, 3 Months and 1 Year VIP WeTV for sale, choose your wanted one! Feel free to contact our 24/7 live support if you have any issues!